Tis the Season for al

l things



PUMPKIN
I mean, seriously, what doesn't get
touched by pumpkins this time of year :)
But so many of the yummy
Pumpkin recipes are for
things that are off my radar for
right now!!
I do have a yummy Pumpkin Muffin Recipe
that I can make with my
freshly ground Whole Wheat,
but I do have to keep them to a limit.
My kiddos love a good
Pumpkin Shake,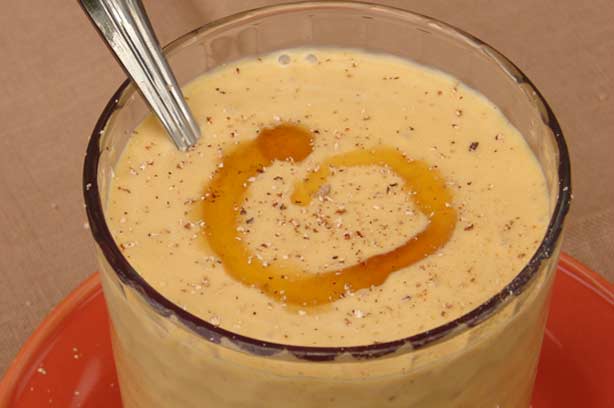 so I decided to try a
healthy Protein Pumpkin Smoothie-
it was an epic fail when we used
Greek Yogurt-
but with regular Yogurt it was
a crowned victory-
With 30 grams of protein
and 225 calories per serving-
this is a perfect post workout treat!
Pumpkin Protein Smoothie
1 Scoop Vanilla Whey
1/2 Cup Low Fat Milk
2 Tablespoons Canned Pumpkin
1/2 Cup Fat Free Vanilla Yogurt
Dash or two of Pumpkin Pie Spice
1/2 Cup Crushed ice

Blend in blender and enjoy